Expert Business Coaching for Retail Companies
Retail is often described as the backbone of the economy, yet it is a sector that seems to be forever in flux. The challenges facing retail business owners take myriad forms including new technologies, changing consumer tastes, and disruptions in supply lines as well as more mundane, but equally important, things such as finding and retaining quality employees. With profit margins sometimes struggling to reach 5% the retail owner cannot afford to allow problems to fester. Enter the retail business coach.
Book FREE profit-growth session
Natasha Necati, Co-owner of Crafty Arts
If you're looking to grow your business, yes you can grow your business on your own, but if you want to grow your business faster, get an ActionCOACH.
Michael Mleczko, Owner of Mleczko Delikatesy
Jamie was instrumental in our growth from £11 million turnover to £34 million. Our net profit doubled in the first year. I like the fact that the people working for the business seem happy now and they're really engaged and they want to come to work.
Sang Vu, Owner of Hair Definitions
Jamie and I worked together for three months and during that time we've achieved 54% growth on last year. Jamie is thorough, experienced and asks the right questions to deal with the key tasks at hand. I would highly recommend him as a business coach.
Richard Pink, Co-owner of Blind Technique
With ActionCOACH, our turnover has grown by 132%. What's amazing is that we've not even scratched the surface yet! We now need to concentrate on our five-year plan. Due to the extra work, we took on next door's factory space."
Irving Boxer, Owner of Stanmore Back Clinic
My turnover has gone up by 50% and that started quite early - from about three months I saw the improvements. That continued to go for the whole year, and I've had the best year in business I've ever had, and it's really just out of everything that you've taught me
Video Testimonial
I've helped hundreds of people just like you to improve their business potential and see record profit figures, watch the video on the right to hear from one of my clients in the retail industry.
Money-back growth guarantee
The increase in your gross-profit in just six months of coaching will cover my fees. If it doesn't despite you putting the work in, you get the £ difference back. So you have nothing to lose and everything to gain.
What I Can Do for You
The retail environment has never faced the kind of challenges it faces today. As such, it's never been more important for the retailer to make sure their business is running on all cylinders, free of internal pressures that exacerbate an already difficult situation. I provide actionable insight gleaned from years of experience that enables you to increase profits and free up your time. Here's how it works:
I help you identify and eliminate organisational black holes that are siphoning profits.
I teach you how to build a team that is working for you, not against you.
I show you how to instil accountability in every position.
I help you devise a marketing strategy that is less costly and more effective.
Working together we produce an action plan that will jump-start profitability.
LET'S TRANSFORM YOUR BUSINESS AND LIFE
The Time to Act is Now
For the first time in living memory, it's accurate to say the future is a blank slate. As restrictions are lifted, pent up demand is set to be unleashed, but will you be in a position to take advantage of it? You will if you first take advantage of the insight, experience, and expertise of a proven retail business coach. Call me, Jamie Goral, on 02079932420.
Business Growth Events
Upcoming Events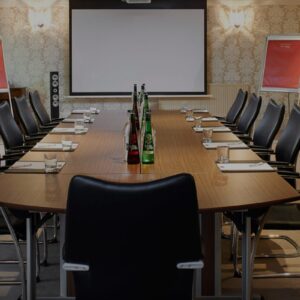 GrowthCLUB Planning
GrowthCLUB Planning Day Stuck on repeat, treading water, working in the business not on the business? If you feel you're not moving your business forward fast enough, put a plan in place to grow it next quarter. Step away for just one day to workshop a 90-day roadmap to growth, with the support of ActionCOACH…
GrowthCLUB
View the full business events calendar
Get In Touch
How Can We Help You?
Send a message
Contact info
London Business Coach Jamie Goral - ActionCOACH 16 Upper Woburn Place
London
WC1H 0AF
How will business coaching help you?