Need A Business Coach?
Just as a football coach provides players with the insight, guidance, techniques, and strategies they need to succeed, so too the business coach gives you the ideas and processes that can be utilised to improve efficiency and optimise returns on performance.
Some of the world's most successful entrepreneurs, including the likes of Bill Gates and Steve Jobs, have used business coaches to help them purge organisational inertia and maximise performance. If coaching helps world-class footballers and titans of business, isn't it reasonable to think it can help SME business owners too?
Book FREE profit-growth session

Natasha Necati, Co-owner of Crafty Arts
If you're looking to grow your business, yes you can grow your business on your own, but if you want to grow your business faster, get an ActionCOACH.

Michael Mleczko, Owner of Mleczko Delikatesy
Jamie was instrumental in our growth from £11 million turnover to £34 million. Our net profit doubled in the first year. I like the fact that the people working for the business seem happy now and they're really engaged and they want to come to work.

Sang Vu, Owner of Hair Definitions
Jamie and I worked together for three months and during that time we've achieved 54% growth on last year. Jamie is thorough, experienced and asks the right questions to deal with the key tasks at hand. I would highly recommend him as a business coach.

Richard Pink, Co-owner of Blind Technique
With ActionCOACH, our turnover has grown by 132%. What's amazing is that we've not even scratched the surface yet! We now need to concentrate on our five-year plan. Due to the extra work, we took on next door's factory space."

Irving Boxer, Owner of Stanmore Back Clinic
My turnover has gone up by 50% and that started quite early - from about three months I saw the improvements. That continued to go for the whole year, and I've had the best year in business I've ever had, and it's really just out of everything that you've taught me
Video Testimonials
I've helped hundreds of people just like you to improve their business potential and see record profit figures, watch the videos below to hear from some of my clients and discover the opportunities awaiting your business.
Money-back growth guarantee
The increase in your gross-profit in just six months of coaching will cover my fees. If it doesn't despite you putting the work in, you get the £ difference back. So you have nothing to lose and everything to gain.
Business Coaching London: Say Goodbye to Burnout
Building a business from inception to success is more than a full-time job. It's a quest that can consume virtually every waking hour. A quest that often leads to burnout. Having ambitious plans is great and necessary, but how many times have you heard business people say "There isn't enough time in the day?". How many times have you thought that yourself?
Burnout is the dog that is forever chomping on the heels of the entrepreneur. But with the right coaching, you can say goodbye to burnout once and for all. My strategies give you back your personal life without requiring you to compromise on your business goals. I provide the strategies, support, and coaching you and your team need to navigate the road to success, enjoy higher profits and free up more time.
With ActionCOACH in your corner you will learn to:
Work smarter, not harder
Create a clear, achievable plan to attain your goals
Purge organisational inertia that is holding you back
Increase accountability
Achieve long-term, sustainable growth
LET'S TRANSFORM YOUR BUSINESS AND LIFE
Getting Back on Track After Lockdown
2020 has presented unprecedented challenges to SMEs as countless have had to endure lengthy lockdowns, disrupted supply chains and cautious customers. As a result, the need for a business coach has never been more pressing. I will provide you with workable strategies to get back on track as we emerge from the crisis.
Let's Accelerate Your Business Growth
With your drive and my proven business-growth strategies, we will put your business back on track to achieve the kind of growth you have always envisioned. I will be there with you every step of the way to monitor performance and ensure adherence to the plan. Call today to learn more.
Business Growth Events
Upcoming Events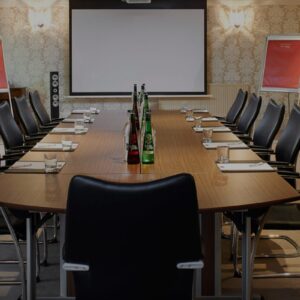 GrowthCLUB Planning
GrowthCLUB Planning Day Stuck on repeat, treading water, working in the business not on the business? If you feel you're not moving your business forward fast enough, put a plan in place to grow it next quarter. Step away for just one day to workshop a 90-day roadmap to growth, with the support of ActionCOACH…
GrowthCLUB
View the full business events calendar
Get In Touch
How Can We Help You?
Send a message
Contact info
London Business Coach Jamie Goral - ActionCOACH 16 Upper Woburn Place
London
WC1H 0AF
How will business coaching help you?