Want to take your business to another level without burning out?
Got ambitious business plans but no idea how to achieve them? Want to spend more time with your loved ones without sacrificing your business growth? You absolutely can with the right strategies, support and coaching.
I work with driven business owners like you every day, to find the right way for them to actually achieve their goals – whether those are higher profits, better teams, more free time, or all three. In fact, most of my clients experience double-digit growth within a year.
I am ranked in the top 5% of ActionCOACHES in the UK and globally.

Natasha Necati, Co-owner of Crafty Arts
If you're looking to grow your business, yes you can grow your business on your own, but if you want to grow your business faster, get an ActionCOACH.

Michael Mleczko, Owner of Mleczko Delikatesy
Jamie was instrumental in our growth from £11 million turnover to £34 million. Our net profit doubled in the first year. I like the fact that the people working for the business seem happy now and they're really engaged and they want to come to work.

Sang Vu, Owner of Hair Definitions
Jamie and I worked together for three months and during that time we've achieved 54% growth on last year. Jamie is thorough, experienced and asks the right questions to deal with the key tasks at hand. I would highly recommend him as a business coach.

Richard Pink, Co-owner of Blind Technique
With ActionCOACH, our turnover has grown by 132%. What's amazing is that we've not even scratched the surface yet! We now need to concentrate on our five-year plan. Due to the extra work, we took on next door's factory space."

Irving Boxer, Owner of Stanmore Back Clinic
My turnover has gone up by 50% and that started quite early - from about three months I saw the improvements. That continued to go for the whole year, and I've had the best year in business I've ever had, and it's really just out of everything that you've taught me
Achieve more in your business
Business coaching gives you everything you need to grow your profits, faster, and get your time back. It works by giving you the ideas, processes and better habits to get you there. Ambitious sports people and business gurus like Bill Gates and Steve Jobs use coaches to improve their performance, so why not driven SME business owners too?
My clients have achieved double-digit profit growth, including a retailer that has doubled its profits to £1.2m in just a year, a hairdressing business that has seen 50% growth in just six months and a manufacturing business that has grown by an impressive 100% and freed up its owner's time. Hear what my clients say about working with me:
Money-back growth guarantee
The increase in your gross-profit in just six months of coaching will cover my fees. If it doesn't despite you putting the work in, you get the £ difference back. So you have nothing to lose and everything to gain.
LET'S TRANSFORM YOUR BUSINESS AND LIFE
Plan for growth
Develop the strategies, systems and plans that best suit you and your growth goals, and that will allow you to take a step back anytime you want without fear
Generate sales
Attract more customers and convert a higher percentage of them into buyers, to create a more profitable business
Market better
Get fresh creative ideas and build a solid marketing plan that will increase leads into your business, retain more buyers for longer and maximise your marketing spend
Build the best team
Learn to work better together as a management team, recruit and train the right staff, and empower your workforce to do what you need them to do
Increase your profits
Maximise your margins, deliver your product or service more efficiently, and lean into the value your business delivers to maximise price and profits
Be commercial
Understand all your data and financials, get a handle on your cashflow, productivity and forecasting, to stay on top of your company's performance
Plan for sale or succession
Create a thought-out plan to get your business ready to hand over to its next owner, whether that's a family member, colleague or investor
Franchise
Get to grips with the ins and outs of the franchising model, to get the most out of your franchise license or supersize your franchising empire
Get a sounding board

Have someone in your corner who will tell you the truth when no-one else will, and be available whenever you need to have those conversations
Business Growth Events
Upcoming Events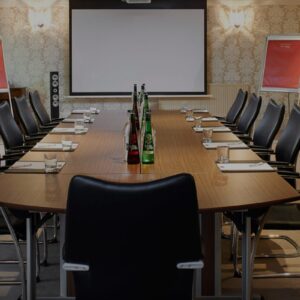 GrowthCLUB Planning
GrowthCLUB Planning Day Stuck on repeat, treading water, working in the business not on the business? If you feel you're not moving your business forward fast enough, put a plan in place to grow it next quarter. Step away for just one day to workshop a 90-day roadmap to growth, with the support of ActionCOACH…
GrowthCLUB
View the full business events calendar
Get In Touch
How Can We Help You?
Send a message
Contact info
London Business Coach Jamie Goral - ActionCOACH 16 Upper Woburn Place
London
WC1H 0AF
How will business coaching help you?